Music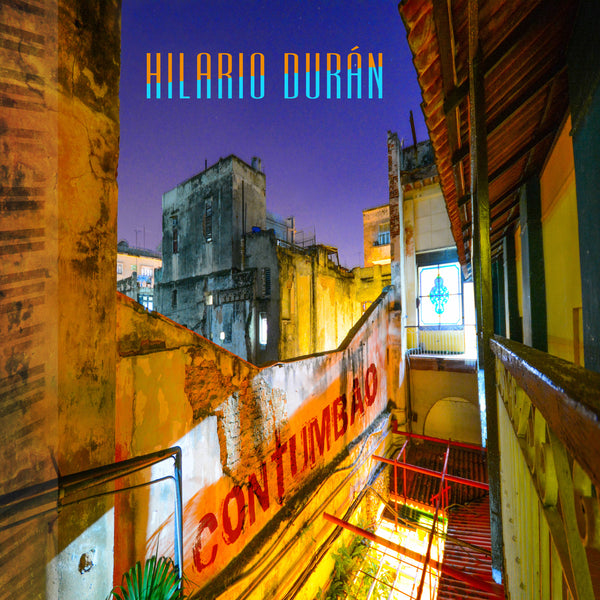 Hilario Duran
Contumbao
Hilario Duran
Details
Hilario Duran makes a triumphant musical homecoming on his new album Contumbao (to be released on ALMA Records on September 22, 2017). Internationally recognised as a jazz pianist, composer, arranger and bandleader of the highest order, the Cuban-Canadian Duran has been based in Toronto for the past two decades, but his musical heart and soul have remained closely connected to the land of his birth.
He has continued to collaborate with Cuban musicians, but he takes this to another level on Contumbao. "For a long time I have wanted to go back to Cuba and play and record with my longtime musical friends there," Hilario explains. "I told Peter Cardinali [head of ALMA and Hilario's longtime producer] of my idea, and he supported me completely."
Last November, Cardinali and award-winning engineer John 'Beetle' Bailey accompanied Duran to Havana, and the team set up shop in Havana's famed EGREM recording studio, the most storied such facility on the island. This is where the young Duran had recorded hundreds of sessions, as a pianist, arranger, composer and musical director, both with other artists and with his star Cuban band Perspectiva, in the '80s. "The studio has not changed a lot since then," he says. "The vibe of the room is the most important thing and it still sounds great."
An all-star cast was assembled, and Contumbao was recorded in a 10-day period Hilario describes as "very intense. There was a lot of energy at the sessions."
Adding evocative and compelling musical accompaniment to Duran's fluent and expressive piano playing and compositions were guitarist (and Perspectiva bandmate) Jorge Luis Valdes ("Chicoy"), bassists Jorge Reyes and Roberto Riveron, drummer Horacio "El Negro" Herndandez , conga player Jorge Lius Torres "Papiosco", Pancho Amat (tres), Jorge Luis Quintana "Changuito"  (timbales), and Brenda Navarette (Batá and guest vocals on "Recuerdos"). The percussion group Rumberos De Cuba was recruited for two numbers, "El Tahonero" and "Rumba de Cajon." Navarette and Riveron were recorded at a different session in Toronto.
Cuban piano great Chucho Valdes makes a special guest appearance, teaming with Hilario for a thrilling piano duet on "Duo Influenciado." This track was also recorded in Toronto, in the midst of Valdes' touring with Joe Lovano. "I was so pleased to record with Chucho for the first time, as he was one of my biggest influences. I used to copy all his solos," Hilario recalls.
The admiration is mutual, as Valdes gave Duran a big career boost back in 1975 by recommending him for The Orquesta Cubana de Musica Moderna. In recent years, Valdes recruited Hilario to arrange and compose for his band, and the pair recently performed German shows featuring two pianos and an orchestra.
The cast of musical heavyweights assembled in Havana work their magic on 11 new Duran original compositions.
With Contumbao, Hilario Duran has created another compelling entry in a rich and rewarding discography. His earlier albums have earned him three Juno Awards (Canadian music's most prestigious award) and a Grammy nomination (for 2006's From the Heart, by Hilario Duran's Latin Big Band, featuring Paquito D'Rivera and Horacio Hernandez). His playing has also been featured on many other award-winning albums.
His return to the recording arena with Contumbao is both welcome and richly satisfying.