Music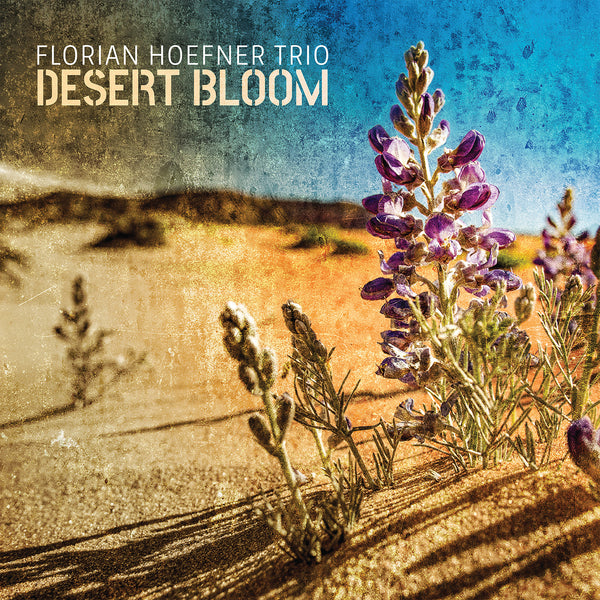 Florian Hoefner Trio
Desert Bloom
Florian Hoefner Trio
Details
You are never really allowed to leave the music of Florian Hoefner once you have listened to it. The pianist has a knack of taking possession of your sensibilities, making the notes of melodies leap off the page and into you.
In this sequel to his award-winning, Juno-nominated album, "First Spring," German-Canadian pianist/composer Florian Hoefner delivers another powerhouse performance on "Desert Bloom", to be released worldwide June 3rd on Alma Records.
With striking new compositions and inspired arrangements, Hoefner's hallmark lyricism and knack for suspenseful dramaturgy are on full display. With "Desert Bloom," it is clear that Hoefner has taken complete advantage of the opportunity to deepen and strengthen his compositional craft. The result is an exceptional new album.
The title of the album, "Desert Bloom," refers to an extraordinary phenomenon which occurs in nature, and which resonated strongly with Hoefner:
"I watched a documentary on water and was blown away by the footage of a desert bloom in Chile's Atacama Desert – the driest place on earth. In some parts of the desert, rain doesn't fall for up to 10 years. But then, when the rain does come, the colours explode. After staying dormant in the ground for years, protected underneath the hot and dry desert floor, the seeds of wildflowers suddenly germinate after heavy rainfall, turning the desert into a flower garden within days [..] This is what it has felt like to be a musician over the last two years. Waiting and waiting for the bloom."
That period of 'waiting for the bloom' – for the trio to be reunited – lasted almost a year and a half. Most of the music for the new album had already been written by the end of the first pandemic lockdown, but it took until August 2021 before the three players could gather in the same place (Hoefner lives in St. John's, Newfoundland, more than 1300 miles from Toronto where the other two musicians are based.)