Music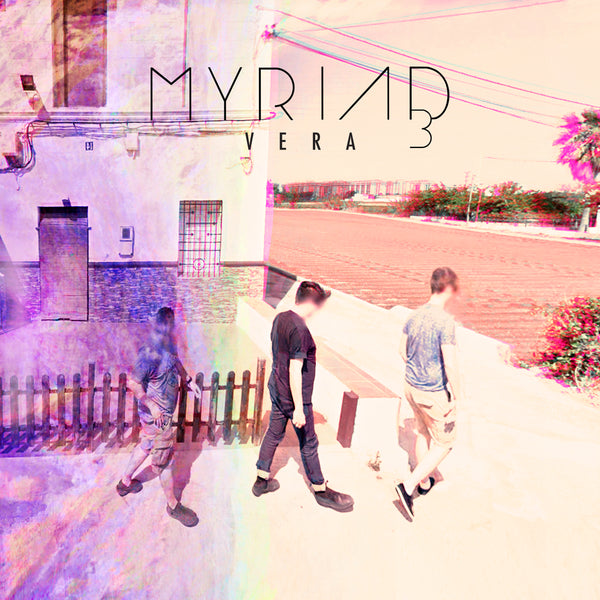 Details
Vera is the sound of a band at the very top of its game. To be released on Alma Records on September 28 worldwide, the new album from the acclaimed Toronto-based trio is an adventurous yet always accessible work that showcases both the compositional skills of each member and their considerable prowess as musicians.
The creative chemistry at play within Myriad3 (comprising keyboardist Chris Donnelly, bassist Dan Fortin, and drummer/multi-instrumentalist Ernesto Cervini) is perfectly complemented by the veteran team of producer Peter Cardinali and engineer/mixer John "Beetle" Bailey. That dynamic duo has manned the board on all the group's albums to date, and their deep understanding of the Myriad3 sound and vision remains an invaluable asset.
The recording of Vera took place over a week at Toronto's Union Sound, with another few days devoted to judicious overdubs on some of the tracks. Cervini adds bass clarinet, clarinet, flute, alto sax, glockenspiel and a host of percussion instruments, with Donnelly adding Fender Rhodes on "Couche Tard", synth on a couple of other tunes, and spoons on "Piano-Rag-Music." Vera was recorded, mixed and mastered in ultra hi 24Bit / 192kHz resolution.
 Prior to recording, Myriad3 work intensively on the material in rehearsal and then in performance, but there is always spontaneity in their approach. "We don't decide in advance too much on the way things will be shaped. We let it grow the way it wants to," Fortin explains. To Donnelly, "Like all our records, Vera is a reflection of a period of time in which we get together and work things out. It is a process, rather than something preconceived."
That process has served Myriad3 well. The Where was nominated for a coveted Juno Award (the Canadian equivalent of a Grammy) in 2015 and the group is now in demand on both the European and North American jazz festival and club circuits.
 The growth of Myriad3 is showcased compellingly on Vera, an album worthy of your close attention.