Music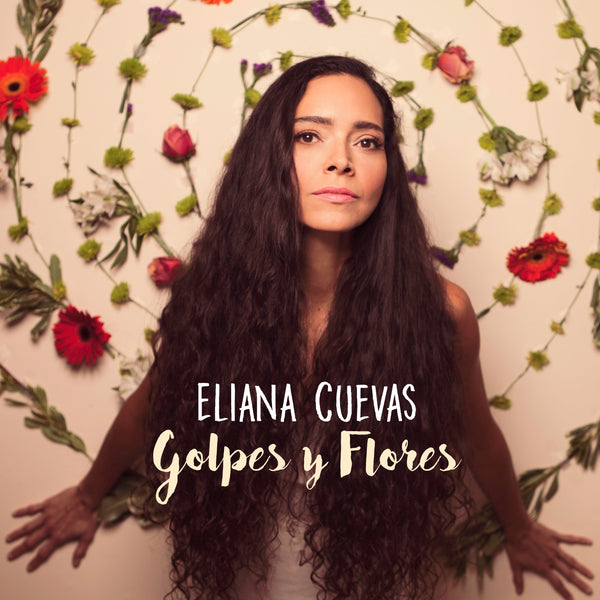 Eliana Cuevas
Golpes y Flores
Eliana Cuevas
Details
With her new album Golpes y Flores, Eliana Cuevas has created a beautiful musical love letter to her native land of Venezuela.
The award-winning singer/songwriter has been based in Toronto since 1997, but she drew inspiration from her homeland for this, her fifth record (to be released on ALMA Records on September 8). Eliana explains that "Venezuelan music is very rich and I wanted to showcase some of what my country has to offer musically speaking. I was keen to feature traditional Afro-Venezuelan rhythms and mix those in with what I do here in Canada."
Cuevas was able to discover and record some of the finest percussionists in that country, and their contributions mesh seamlessly with those of her A-list Canadian accompanists. Their work is framed within her eloquent original compositions, while Eliana's fluent and pure vocals complete a sound that is both timeless and freshly contemporary.
The album title also possesses a deep meaning, Eliana states. "'Golpes' means hit, often referring to rhythms, while 'flores' means flowers. To me, the title suggests a combination of the sophistication, beauty and gentleness of flowers and the strength and force of the Afro-Venezuelan rhythms."
Golpes y Flores is dedicated to Eliana's two daughters and to Venezuela. "It is not a secret there are problems there right now, but not enough people know how rich Venezuelan music truly is and I'd like to show the world some of the beauty my country still has to offer despite all of the problems it is currently facing" she says.
She has certainly done that here, crafting a lovely work that is highly worthy of your attention.
"An eclectic mix of styles performed with artistry and heart."                                               The Toronto Star
"Musical class on an international level meets driving South American rhythms and first class Latin."
The Toronto Star
WINNER: Best Latin Album
2014 Independent Music Awards
WINNER: Latin Jazz Artist of the Year
2009 National Jazz Awards