Music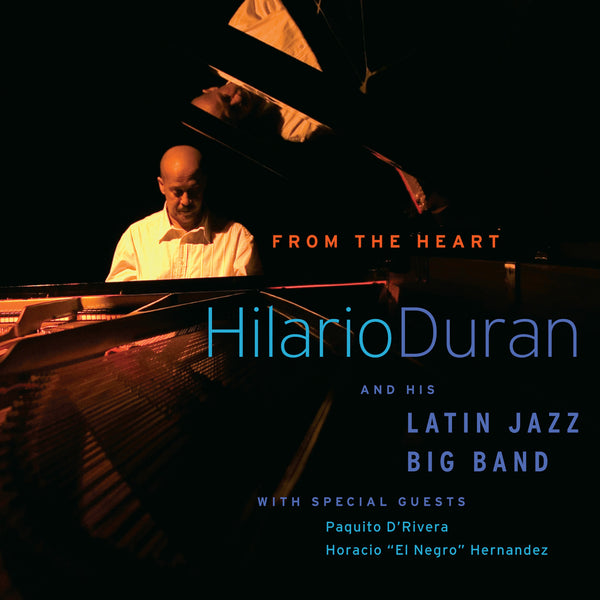 Hilario Duran and his Latin Jazz Big Band
From The Heart - DVD
Hilario Duran and his Latin Jazz Big Band
Details
Featuring Grammy Award winning jazz great Paquito D'Rivera,drummer Horacio "El Negro" Hernandez and a who's who of Cuban and Canadian jazz stars, this recording boasts Duran's rhythmically sophisticated compositions and sensual arrangements written for his exciting 20-piece Latin Jazz Big Band. All of Hilario Duran's extraordinary talents, influences, and passions combine to create a majestic, tradition-inspired tribute to Cuban Jazz Band Orchestras. It's a heartfelt masterpiece! Juno Award Winner!
This full length DVD contains the filmed recording sessions for all the songs found on the award winning CD, plus features, interviews, behind the scenes, and more. You can choose between 5.1 Surround and PCM stereo audio
"Hilario Duran is an unparalleled pianist, as well as being a composer and arranger of the first order... one of the greatest pianists of this 20th Century" Chucho Valdes, Pianist
2007 Grammy Award Nominee!
2007 Juno Award Winner! - 'Contemporary Jazz Album of the Year'