Music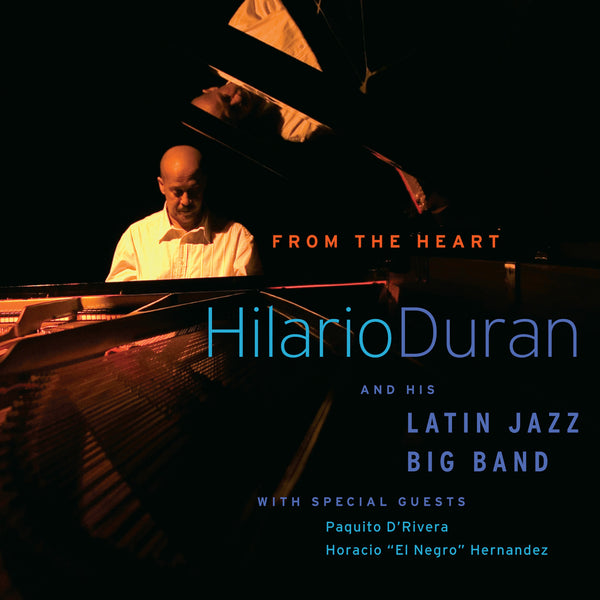 Hilario Duran and his Latin Jazz Big Band
From The Heart - Limited Edition (CD+DVD)
Hilario Duran and his Latin Jazz Big Band
CD+DVD (Limited Edition (CD+DVD))
Details
Includes an Enhanced CD and a bonus full length DVD of the studio sessions in 5.1 Surround and PCM stereo audio.
Featuring Grammy Award winning jazz great Paquito D'Rivera,drummer Horacio "El Negro" Hernandez and a who's who of Cuban and Canadian jazz stars, this recording boasts Duran's rhythmically sophisticated compositions and sensual arrangements written for his exciting 20-piece Latin Jazz Big Band. All of Hilario Duran's extraordinary talents, influences, and passions combine to create a majestic, tradition-inspired tribute to Cuban Jazz Band Orchestras. It's a heartfelt masterpiece! Juno Award Winner!
"Hilario Duran is an unparalleled pianist, as well as being a composer and arranger of the first order... one of the greatest pianists of this 20th Century" Chucho Valdes, Pianist
2007 Grammy Award Nominee!
2007 Juno Award Winner! - 'Contemporary Jazz Album of the Year'