Music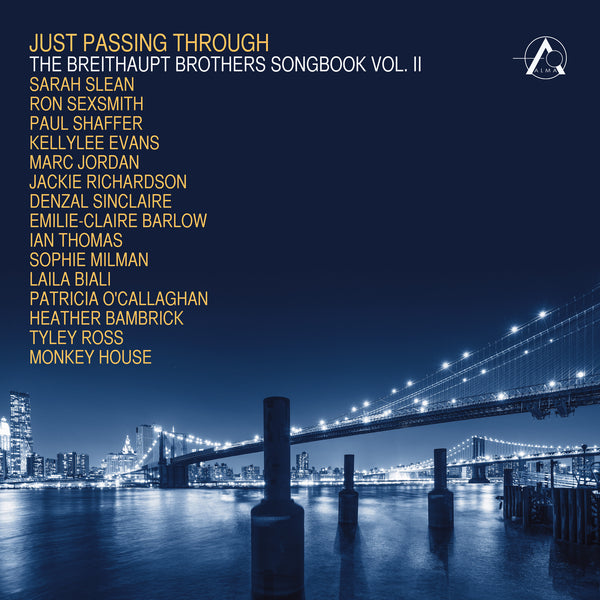 The Breithaupt Brothers
Just Passing Through
The Breithaupt Brothers
Details
Call them contemporary standards. The work of the prolific, terrific songwriting team of Don and Jeff Breithaupt is clearly modeled on the classics of the golden age of American songwriting. Lovingly crafted melodies and nuanced lyrics, intricately arranged, are sung by the cream of the crop of our era's preeminent vocalists: platinum-selling and internationally acclaimed artists like Ron Sexsmith, Marc Jordan, Sarah Slean, Paul Shaffer, Kellylee Evans, Emilie-Claire Barlow, Ian Thomas, Jackie Richardson, Sophie Milman, Denzal Sinclaire, Laila Biali, Patricia O'Callaghan and more.
Seemingly from the Golden Age!
All About Jazz

A Writing Team on the Rise!
Time Out New York
PLEASE NOTE: Hi Res FLAC files will be available soon.