Music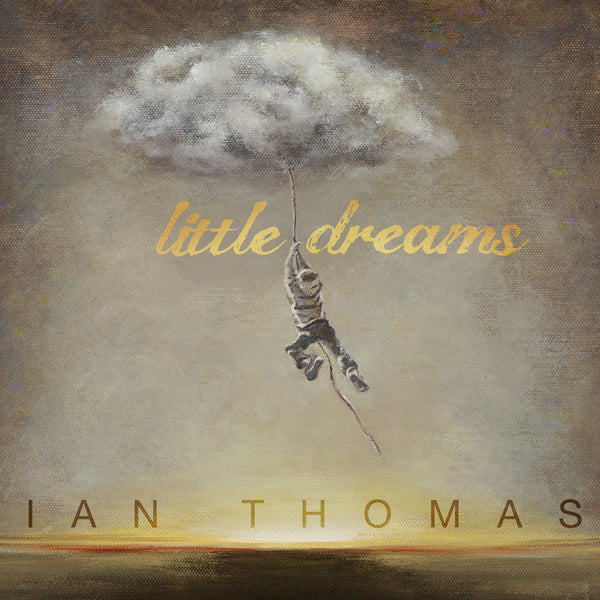 Ian Thomas
Little Dreams
Ian Thomas
Details
Ian's large and loyal musical audience will be simply delighted at Little Dreams. It reaffirms his reputation as a songwriting craftsman with a rare gift for both memorable melodies and genuinely insightful and eloquent lyrics. 
Recording sessions took place at Revolution and The Drive Shed studios in Toronto, with The Drive Shed's John Bailey recording and mixing Little Dreams. The all-star cast of players bringing Ian's songs to life included the dynamic rhythm section of bassist Cardinali and drummer Jorn Andersen, guitar wizard Kevin Breit, pianist Gary Breit, and keyboard ace Robi Botos, with guests Murray McLauchlan, Molly Johnson and Marc Jordan. 
Songwriting is a dream Ian Thomas has pursued since he was a teenager. "I go with the idea that songwriting is more of an affliction than a talent. It doesn't matter if you sell any records or not. You write songs because it is who you are. It has been my passion since I was 15." His skill as a songwriter has been acknowledged by some of the biggest names in rock and pop. Just check this out for a partial list of those who have recorded (and had hits with) his songs: Bon Jovi, Santana, Manfred Mann, America, Chicago, Bette Midler and Anne Murray.
As a solo artist, Ian was one of Canada's biggest stars in the 1970s. He won a Juno Award for Most Promising Male Vocalist in 1974, then delivered on that potential with hit record after hit record such  as top 40 Billboard hit "Painted Ladies," "Hold On," "The Runner" and multiple gold albums. 
Now, Little Dreams confirms that he is writing and singing better than ever. For that, we can be very grateful.
After all these years, Thomas' music remains effortlessly alluring. Hopefully, Little Dreams will be a wake-up call to the uninitiated. Lee Zimmerman, Elmore Magazine
Beautifully recorded and brilliantly produced. Ian Thomas is a gifted artist at the top of his game!  Keith Sharp, Music Express