Music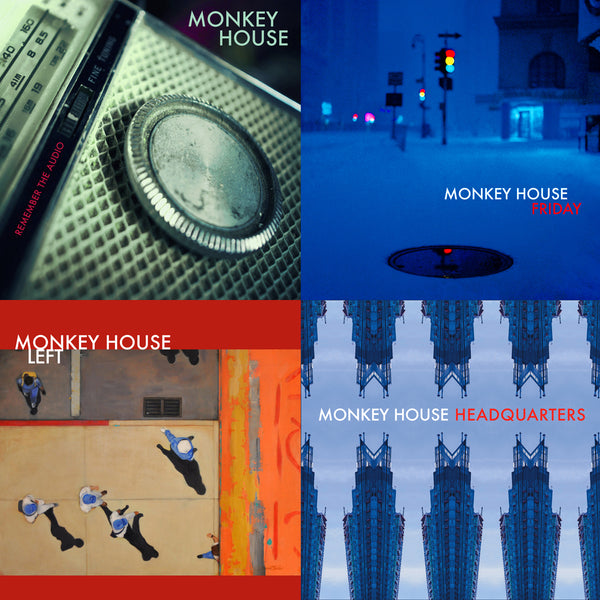 Monkey House
MONKEY HOUSE - SHEET MUSIC
Monkey House
REMEMBER THE AUDIO (ALBUM)
Details
Monkey House counts among its fans many musicians (pro and amateur) and many music students. Over the years, we've received hundreds of requests for sheet music, lead sheets and parts for Monkey House music, and now, for the first time, Alma Records is making available the original charts from the actual recording sessions for Remember the Audio, Friday, Left and Headquarters — including keyboards, guitar, bass, drums, horns and strings. In many cases, there are multiple keyboard and guitar parts; in some cases, the whole rhythm section worked from meticulously prepared "master rhythm" charts; in all cases, the PDF sheet music is exactly what the musicians were looking at during the album recording sessions. Each chart was arranged and laid out by Monkey House frontman Don Breithaupt. The chord changes and rhythms are very specific, and the horn parts are transposed. It's our hope that these PDFs will help unlock the mysteries of Monkey House's music for players all over the world, and will enable both individuals and ensembles to perform the music live.
Please note:
Due to rights restrictions, several selections from the four albums are unavailable for purchase at this time.

Full album purchases include not only sheet music, but high-quality (320KB) MP3s and digital album booklet. As a bonus, the full Friday purchase includes all of the above plus MP3 and sheet music for "Echo Park Blues," previously available only as a bonus track on the Japanese CD edition.

All prices are in CAD (Canadian funds). For exact amounts in your currency, you can check exchange rates at time of purchase, however as a quick reference, Canadian dollars tend to be worth about 75% of U.S. dollars, i.e. $1.00 CAD = ~$0.75 USD. The math is on your side! Shop away.