Music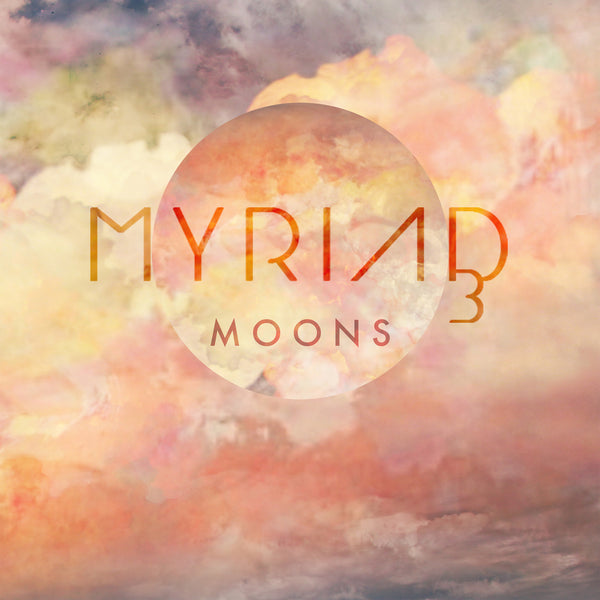 Details
Moons is the sound of a group totally at ease with itself and the music it wants to create. To be released on Alma Records on May 20, 2016 this is the consistently compelling and charming third album from Myriad3, an eclectic jazz-rooted trio comprising skilled composers and instrumentalists having a blast making music together.
Five years of intensive work have paid off in the forging of a deep personal and creative empathy between pianist Chris Donnelly, bassist Dan Fortin, and drummer Ernesto Cervini. As a result, their compositions are explored intuitively, not intellectually. Donnelly explains that "when we get together to rehearse, we just brainstorm and play."
Out of these spontaneous beginnings, the carefully crafted and road-tested compositions on Moons gradually emerged. In the fiercely democratic Myriad3, each member brings material to the group that is then collectively hammered (or caressed) into shape.
Adding to the comfort level audible on Moons is the fact it was recorded with the same team of producer Peter Cardinali and engineer John 'Beetle' Bailey featured on the first two Myriad 3 albums, 2012's Tell and 2014's The Where. This album was recorded at Toronto's elite Noble Street Studios. Over the course of last summer and then with European and Japanese shows in November, Myriad3 gave these new compositions a good workout in performance, prior to bringing them into the studio.
Comparing Moons to the two earlier albums, Dan notes that "the material here is pretty different, and I'd say more thoroughly composed than The Where. I believe we have evolved with each album." Chris concurs, adding that "Tell is rather a live off the floor record, with The Where being more of a transition to where we are now with Moons."
Adding a refreshing variety to Myriad3's material is the fact all three members have different compositional methods. Fortin explains that "we all write with our own distinctive style but we're very much informed by the others. I write a very different kind of song for this band compared to other projects, and Chris and Ernesto's songwriting is a real influence on me."
The concise tunes on Moons take the listener on an intriguing journey. "There are some tunes on here I call slow burns, with things changing slowly and gradually," says Ernesto. "Stoner," for instance, is gently meditative as befits the title, but with plenty of intriguing subtle shifts, while Cervini's title track composition is soothingly tranquil.
Already a crowd favourite, "Skeleton Key" has an insistent yet melodic feel, while "Brother Dom" and "Sketch 8" are more dramatic and assertive in tone. The one cover here, "Counter of the Cumulus" is by electronic artist Disasterpeace, and its choice reflects the freshly contemporary and cutting-edge outlook of Myriad3.
A dynamic act in performance, Myriad3 have successfully toured Canada, the US, and Europe multiple times and are making inroads in Japan and Asia. Their Canadian profile was boosted in 2015 when The Where was nominated for a Juno Award (the Canadian equivalent of a Grammy).
Chris, Dan and Ernesto are passionately committed to Myriad3. While they set their focus on a bright future, it is time for us to luxuriate in the musical glow of Moons.
"Donnelly, Fortin and Cervini come up with an alchemy strongly rooted in jazz, but with the gumption to go just about anywhere."
Victor Aaron, Something Else! Reviews
"A smoking jazz trio with arty leanings..... they land somewhere between '50s Ramsey Lewis and '70s ECM in such a delightful way that it's irresistible."
Chris Spector, Midwest Record Recap
"If you're a fan of the jazz-on-the-edge sounds of E.S.T. or The Bad Plus, Toronto-based trio Myriad3 will be right up your alley."
Ken Franckling, Jazz Notes
"…shows how successful trios can be in staying away from the boring threesomes that haunt lobbies and small clubs….music built on leanness and equal roles by the members…. An individual approach to music stands out"
Bob Karlovits, Pittsburgh TrIbune-Review
"What makes this trio an even more exciting prospect is the strength-in-depth of its
compositional talents. Donnelly, Fortin and Cervini are all writers with intriguing, individual, styles."
Bruce Lindsay, All About Jazz