Music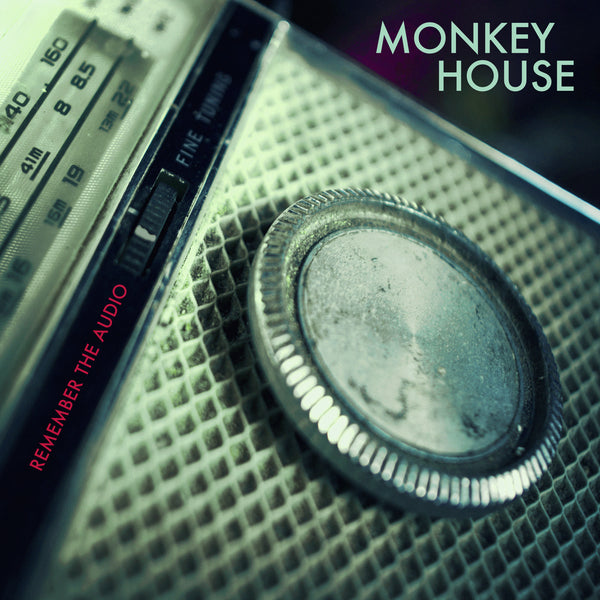 Monkey House
Remember The Audio
Monkey House
Details
Audiophile Recording
REMEMBER THE AUDIO was recorded, mixed and mastered in ultra high 24Bit/192kHz resolution.

The world has changed a lot since 1992, when Don Breithaupt first collected an album's worth of his irresistibly hooky and jazzy pop songs and formed Monkey House. Since then, the talented and prolific Los Angeles-based singer, songwriter, composer, arranger, and producer has stamped the band's Kurt Vonnegut-inspired moniker on five albums of original material, including Headquarters (2012), Left (2016) and Friday (2019), the latter a blazing tour de force which topped the iTunes jazz chart and went to #11 on the Billboard Contemporary Jazz Albums chart.
Now, to mark their thirtieth anniversary, Monkey House presents their most accomplished and exciting set yet, Remember The Audio, on which Breithaupt is joined by his A-List wrecking crew of Mark Kelso on drums, Pat Kilbride on bass, Justin Abedin on guitar, and guests including trumpeters Randy Brecker, Guido Basso and Michael Leonhart, guitarist Drew Zingg, and singers Lucy Woodward and David Blamires. After years of fluid lineups, Breithaupt says he had an epiphany back in 2011 while rounding up the usual suspects to make Headquarters: "Hey, wouldn't it be nice if this coalesced into a steady band?"
Breithaupt got more than just a band: Monkey House is a crack team of virtuosos playing in sync and in service to his instantly hummable songs. Remember The Audio is sophisticated pop for now people, and a new high-water mark in Monkey House's musical journey.
Like the last three Monkey House albums, Remember The Audio was co-produced by Breithaupt and Peter Cardinali, with basic tracks recorded live off the floor at Noble Street Studios in Toronto. "Horns were next," says Breithaupt. "Then we started collecting solos.
Breithaupt had already written most of the music on Remember The Audio pre-COVID, but he figures "at least half of the lyrics were written in the spring of 2020, after the world shut down." Not surprisingly, a sense of foreboding hangs over some of the songs: a glance at titles like "The Future Is Almost Gone" and "Last Days of Pompeii" is akin to doom-scrolling.
"I'll cop to the end-times theme," says Breithaupt over Zoom from his Santa Monica studio. "Will the last one out of L.A. kill the light, etc. The music isn't downbeat at all, but under the shiny surface and the hooks… That's why Mose Allison's 'Ever Since The World Ended' fit right in. I thought it would be a good coda for the album because it's fatalistic, but it's also really funny and not too heavy."
Monkey House make pop for people who aren't afraid of jazz, and vice-versa.