Music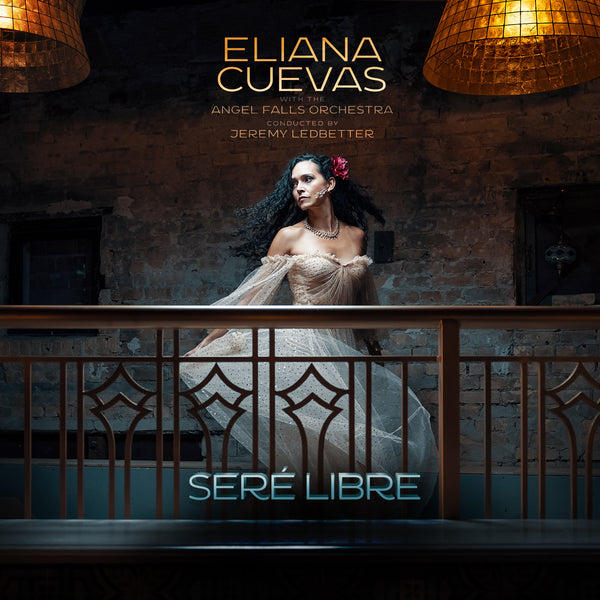 Eliana Cuevas
Seré Libre
Eliana Cuevas
Details
LP ALSO AVAILABLE NOW
ON 180-GRAM VIRGIN VINYL!!
Seré Libre, the new album from acclaimed Venezuelan-Canadian artist Eliana Cuevas is a stunning production with the Angel Falls Orchestra, named after the world's tallest waterfall, located in Auyán-tepui, Canaima National Park, Venezuela. "I created this 27-piece orchestra, as it was the one missing piece to realize my dream of fusing the incredibly rich traditions of Venezuelan folk rhythms and classical music."
"We also wanted to make a point of choosing songs that accentuate Afro-Venezuelan rhythms," explains award winning arranger, producer, conductor Jeremy Ledbetter, "To combine those with the European classical format has allowed Eliana to share with the world the cultural richness of her country."
Seré Libre is the seventh entry in Eliana Cuevas's eclectic discography, one that has brought her wins at the National Jazz Awards, the Toronto Independent Music Awards, and the Independent Music Awards in the US. Her boldest artistic statement to date, it will reward your close attention.
"Musical class on an international level meets driving South American rhythms and first class Latin."
The Toronto Star