Music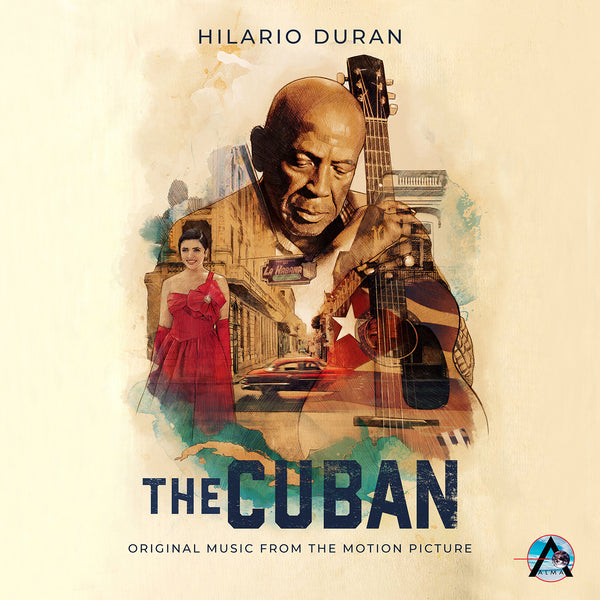 Hilario Duran
The Cuban
Hilario Duran
Details
THE CUBAN (original music from the motion picture)
"A musical journey of love, friendship and the power of the imagination". Starring: Louis Gossett Jr., Ana Golja, Shohreh Aghdashloo, Lauren Holly and Giacomo Gianniotti
HILARIO DURAN
Internationally recognized as a jazz pianist, composer, arranger and bandleader of the highest order, the multi Juno award winner and Grammy nominee Cuban-Canadian Duran has been based in Toronto for the past two decades, but his musical heart and soul have remained closely connected to the land of his birth. Hilario composed the heartfelt score and original music for "The Cuban", the upcoming motion picture starring Academy Award and Emmy winning actor Louis Gossett Jr.
About THE CUBAN
When a young woman gets her first job in a nursing home, an unexpected friendship with Luis, an elderly Cuban musician, reignites her love of music and changes her life forever.
Director Sergio Navarretta returns to the big screen with his third feature, THE CUBAN, starring Academy award winner Louis Gossett Jr.(An Officer and a Gentleman, Watchmen), Canadian Screen Award nominee Ana Golja (Degrassi, Full Out), Academy nominee Shohreh Aghdashloo (House of Sand and Fog, The Expanse), Emmy winner Lauren Holly (Dumb and Dumber, Tiny Pretty Things) and Giacomo Gianniotti (Grey's Anatomy). THE CUBAN features original music by Grammy nominated, Juno award winning Cuban piano virtuoso, composer, and arranger, Hilario Duran.
Louis Gossett Jr. expands his repertoire of exceptional performances in the role of Luis, an elderly Cuban musician who is brought out of his shell by his care worker, a young Afghan immigrant named Mina. Luis is one of Mina's most enigmatic patients – he has dementia and Alzheimer's and spends his time retreated inside his own mind. Mina's attempts to get through, even just to feed Luis, are futile. That is, until she discovers the music.
A poster of Benny More inspires Mina to hum a jazz tune that, to her surprise, ignites a spark inside him. As each day passes the music awakens Luis more and more until the colourful world of his past becomes vibrant and real again. Mina comes into her own as she gets to know him and their friendship blossoms. But as Luis becomes more awake to the world, tensions rise in the nursing home.
THE CUBAN is a powerful heart-warming experience of music, friendship, family and loyalty that highlights the humanity of some of the most vulnerable in our society and the light they are still capable of bringing those who care for them in their final days.
AlmaRecords.com   info@almarecords.com   shopalmarecords.com
Press/Quotes:
Hilario Durán is an unparalleled pianist, as well as being a composer and arranger of the first order... one of the greatest pianists of this 20th Century - Chucho Valdés
Hilario Durán is about the hottest pianist in any given genre, straddling jazz and Latin music, but sporting brilliance reserved for the Glenn Goulds, Eddie Palmieris, McCoy Tyner, or Oscar Petersons of this mortal world..... Michael G. Nastos, allmusic
Hilario is simply one hell of a modern jazz pianist who is gifted with what old-time barrelhouse and boogie players used to call 'a left hand like God', and a fertile harmonic and melodic imagination - Jon Newey, Jazz Wise
The four most important contemporary Cuban Pianists that moved Latin Jazz into the 21st Century: Chucho Valdés, Gonzalo Rubalcaba, Emiliano Salvador, Hilario Duran - Chip Boaz, Latin Jazz Corner
Duran's piano skills are exemplary. He uses the full range of the keyboard in romantic and flowery expressions, improvising in fresh and facile ways. As much as his prowess with the keys, his compositional skills are so extraordinary that you'll want to - Nancy Ann Lee, Jazz and Blues report USA
Durán's dazzling virtuosity is for listeners seeking to live life to its fullest; he's one of the true genius musicians in modern jazz, with a lot to say and more to come - Michael G. Nastos, allmusic