Music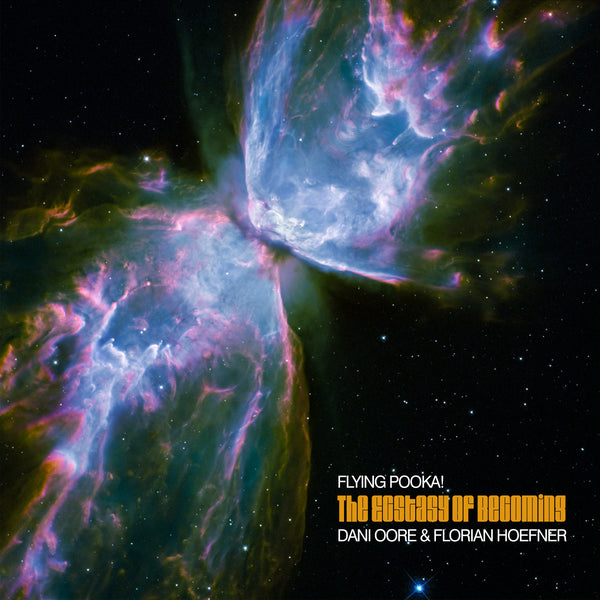 Flying Pooka!
The Ecstasy of Becoming
Flying Pooka!
Details
FLYING POOKA! PRESENTS
THE ECSTASY OF BECOMING

Sometimes the best musical collaborations are created by chance. Juno-winning pianist and composer Florian Hoefner took a leap of faith when he moved to remote St. John's in Canada's easternmost province, Newfoundland and Labrador, in 2014. While the beauty and remoteness of the place greatly inspired his artistic output, the size of its jazz scene at that time required Hoefner to mostly rely on his existing connections from his time in Berlin, New York City and Toronto for his musical projects. It was a great surprise when just before the pandemic, interdisciplinary wind and vocal improviser Dani Oore ended up in St. John's for a posting as postdoc with IICSI (the International Institute for Critical Studies in Improvisation). The two had briefly met once before and never played music together. At a brief informal jam the synergy between their musical concepts became immediately apparent and they began performing together as a duo. Being grounded on an island during the pandemic strengthened their musical bond, and they emerged with a recording of fully improvised music on the highest imaginative plane, something that felt whole, a story from beginning to end. 

The Pooka is a shapeshifting creature known in Celtic and Northern European cultures to take people on wild rides. On their new album The Ecstasy of Becoming, Oore and Hoefner surrender themselves to a Flying Pooka, inviting you to join them on its spellbinding journey. Oore flows seamlessly between horn and impassioned glossolalic vocals, often in the midst of a single phrase. His sounds issue directly from deep within the soul together with Hoefner's complex and expansive harmonies and soundscapes. 

Fully improvised music that simultaneously sustains tonality and shifting harmonies is rarely encountered outside of solo contexts. Yet, everything on The Ecstasy of Becoming is a first take because there was no pre-planning of musical material for any part of the recording. Instead, each composition, and their combined arc, emerged in real-time: an unfolding process of intuitive listening, bursting with effervescent melodies, harmonic sophistication, and structural depth. The result is raw, elegant, bold, fragile, playful — a story of vulnerable transformation —and a way of listening that could nourish a divided world. 
Their song names emerge (capitalized) within a poem:
 
Part I: Becoming
from a Primordial Puddle, prebiotic abyss
carbons, microbes, sponges and the apple, Little Awakenings
terrestrial invasions Water to Land; floating, swimming, crawling, and dancing
neck wrenching salt pillar, Chasing Loss
praise. what remains but Sweet Love and Broke Memory?
agonal breath, Death Dances, transmission
the Soul Surfaces

While this story of transformation has a part deux — a sequel that's already mastered with plans for future release— their forthcoming international tours will keep pace with still newer developments in their sonic palette.